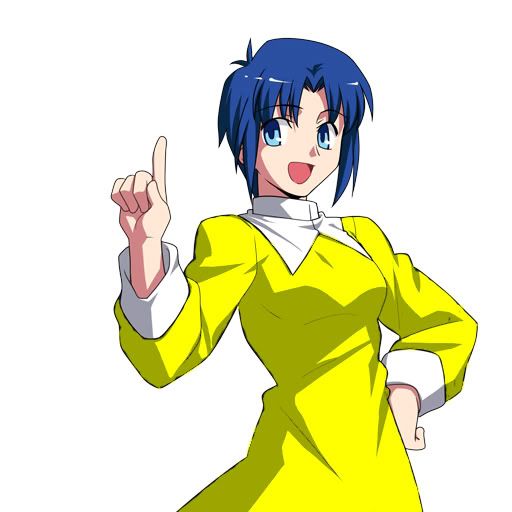 Boy am I late to the blogging game! Well I know if you bother to look to the right of you, you can see a small little introduction about me. Well I figured that wouldn't be enough space to say exactly what I want to say so with that said I figured to make my first post introducing all 5, possibly 6, of you people who is going to bother keeping up with this blog. Now then...let's begin shall we?
I am a 20 year old male who joined the United States Air Force on April 1, 2008. I know...such a weird day to join the Air Force. Anyways, I've been in for almost 2 years now and I joined right out of high school (I was 17 at the time). I'm currently in Goldsboro, North Carolina although I was born and raised in Toledo, Ohio. My hobbies consist of watching anime, reading manga, playing video games (fighting games primarily, but I also play RPGs, Action, and old school Platformers), and I also just like to spend unhealthy amount of time on the internet. Rather if it's studying match videos or just chatting it up with friends on Ventrilo. Gaming has been my main hobby as long as I can remember. It all started when my dad got me a Sega Game-Gear for my 4th birthday and after that the rest was history. I really wasn't into fighters all that much when I was younger. Yeah, I casually played Tekken and Dead or Alive, but I really didn't know what I was doing. It wasn't until I met former pro Dead or Alive player Perfect Legend, who introduced me into the world of competitive gaming. He really got me out of the "scrub mentality" and motivated me to pick up fighting games seriously. I have my older cousin to thank for showing me the Melty Blood Act Cadenza, which turns out to my main game. I will always remember the day he casually gave me a link on AIM that would have a huge impact on my life.
I know, but as corny as it sounds it's true. Had he not showed me that match, which ultimately sparked my interest in learning the game, I would not have been playing Melty Blood at all. I'll get onto that in my next post.
Other little tidbits about me:
I go by the name Brandino on message boards or IRC, although most people who know me on a personal level just call me Brandon. I actually ended up with the nickname thanks to a close friend of mine back home.
I've only been in the "game" for 2 and a half years and I have done the following:
Place first at Northeast Championships 8 for MBAC Ver.B2 (Teams and Singles) - 2007-
Place first at Final Round XI for MBAC Ver.B2 (Sinlgles) -2008-
Place second and fifth at Northeast Championships 9 for MBAC Ver.B2 (Teams and Singles respectively) -2008-
Place third at Final Round XIII for Melty Blood Actress Again (Teams and Sinlgles) -2010-
I'd say for someone who's still considered new to the scene I'm pretty impressed with myself. Not a lot of people can say that they've accomplished what I have done for their respective games in such a short amount of time. Not to toot my horn, but most new players will most likely either go 0-2. Not a lot of new people will consistently place in major level tournaments for their main games.
I'm actually pretty reserved and soft-spoken, but once you open me up I usually don't stop talking lol.
Pretty cheesy intro overall, but I hope you really enjoyed hearing my semi-life story and hope to stay tuned in the very near future!